Hybrid Threat Radar
Traversals NGO
Hybrid Threat Radar
Traversals has set up the Hybrid Threat Radar [HTR] service to identify and mitigate risks posed by hybrid threats, such as disinformation campaigns, political interference, and cyber attacks. Relevant data sources are queried at regular intervals, information is collected, machine-translated, selected, categorized and enriched with structured data. The processed information is offered as a live feed and also as a corpus of historical data without dedicated further analysis. Appropriate interfaces enable the integration of the information into customers' systems. The service can be accessed as SaaS hosted in the EU cloud with a web client or via the API.
Non-governmental organizations (NGOs) play an important role in monitoring and addressing hybrid threats, such as disinformation campaigns, that can have serious consequences for societies and democratic processes. To effectively monitor these threats, NGOs need a hybrid threat radar that can gather and analyze data from multiple sources, including traditional and social media, and provide real-time insights to help identify and mitigate risks.
In the case of Ukraine, disinformation campaigns played a significant role in exacerbating tensions and conflict in the country. By monitoring news and social media, NGOs could have identified the spread of false information and propaganda and worked to counter it with accurate information and fact-checking.
A hybrid threat radar can also help NGOs identify other types of hybrid threats, such as cyberattacks and political interference, and develop strategies to address them. This includes working with other NGOs, governments, and private sector organizations to share information and coordinate responses.
Having a hybrid threat radar that is managed by well-trained analysts is critical to ensuring that the data collected and analyzed is accurate and relevant. It is also important to have access to enterprise functionality, such as classification-based data segmentation and access control, to ensure that sensitive information is properly protected.
Ultimately, having a hybrid threat radar can help NGOs to better understand and respond to the complex and evolving nature of hybrid threats, and to play a more effective role in promoting transparency, accountability, and democratic values in societies around the world.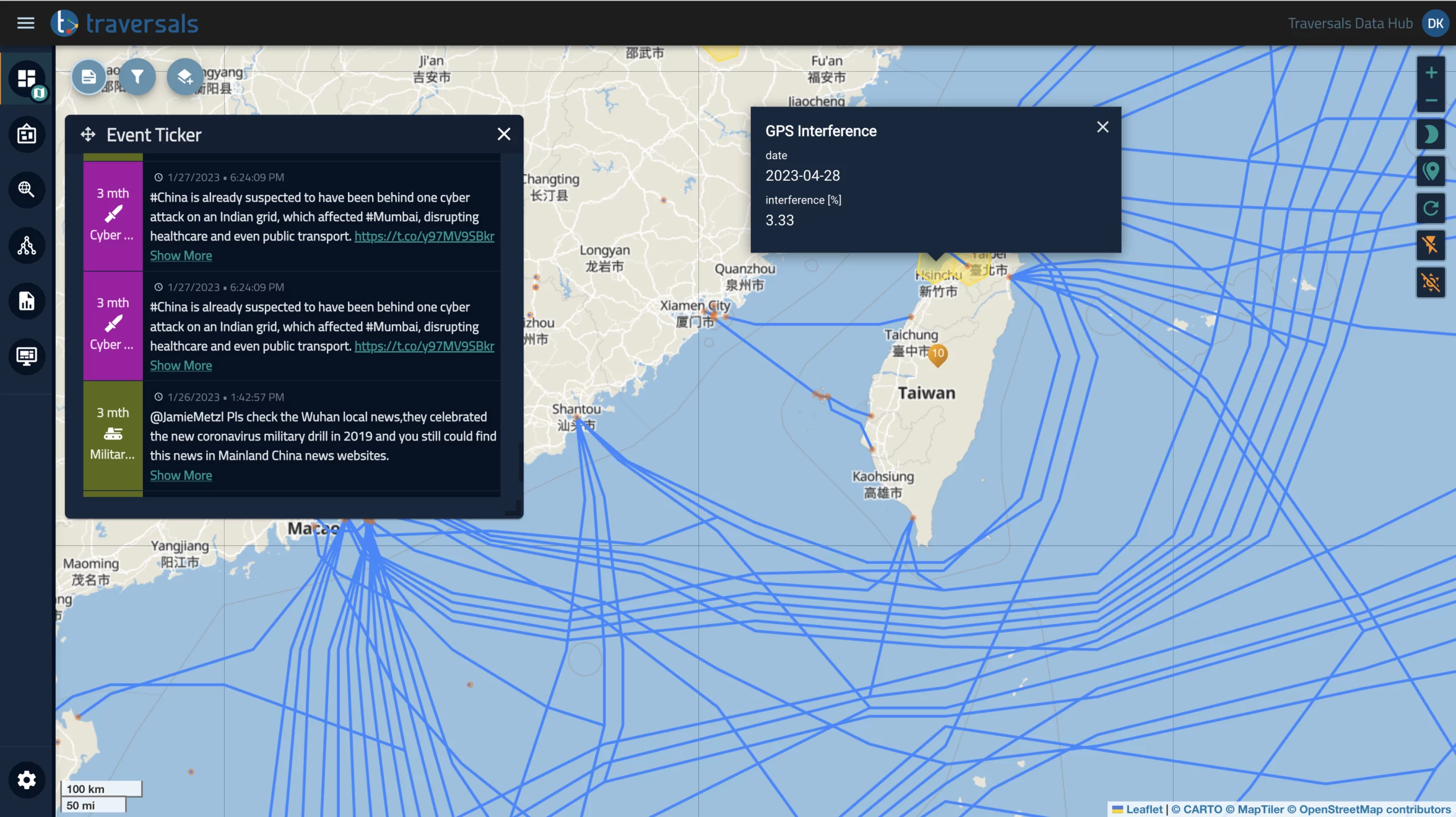 Fast, secure and always up to date. The [HTR] service is constantly being improved through customer feedback. New features are implemented in the shortest possible time thanks to the modern DevSecOps architecture and improve customer deployment.
Daily Intelligence Briefings
No feed found with the ID 1. Go to the All Feeds page and select an ID from an existing feed.