Development Environment
Traversals Data
Analytics and Development Environment
Traversals created the Analytics and Development Environment [ADE] to furnish clients with a safe and reliable space to tailor their customization and analytics requirements. It empowers clients' data scientists by enabling them to integrate their own data sources, create bespoke dashboards, and seamlessly connect Traversals services with any third-party system. The [ADE] is a secure environment that safeguards client data and ensures the privacy of sensitive information. With the [ADE], clients can leverage the full potential of their data and derive valuable insights that can aid in informed decision-making.
In today's fast-paced business environment, organizations need to leverage customized data analytics to gain a competitive advantage. To do this, organizations need a secure analytics and development environment that provides code and data version control, remote workspaces, and the ability to implement custom data analytics and dashboards.
Code and data version control is critical for organizations to maintain a history of changes to their software code and data analysis models. This feature allows developers to collaborate on code and data models and maintain a clear history of changes. This helps prevent code conflicts and reduces the risk of errors or bugs in the code. Version control also allows organizations to easily roll back changes in the event of a bug or other problem.
Remote workspaces are essential for organizations with distributed teams or remote workers. With remote workspaces, team members can access the same code and data analysis from anywhere, making collaboration more efficient and effective. Remote workspaces also help keep sensitive data secure by ensuring that team members can only access data from authorized devices and locations.
The ability to implement customized data analytics and dashboards is essential for organizations that want to gain meaningful insights from their data. It enables organizations to analyze their data more effectively, leading to better decisions and improved business outcomes. With the ability to implement their own data analytics and dashboards, organizations can tailor their analytics to their specific needs and gain a competitive advantage. By investing in such an environment, organizations can achieve a competitive advantage and drive business success.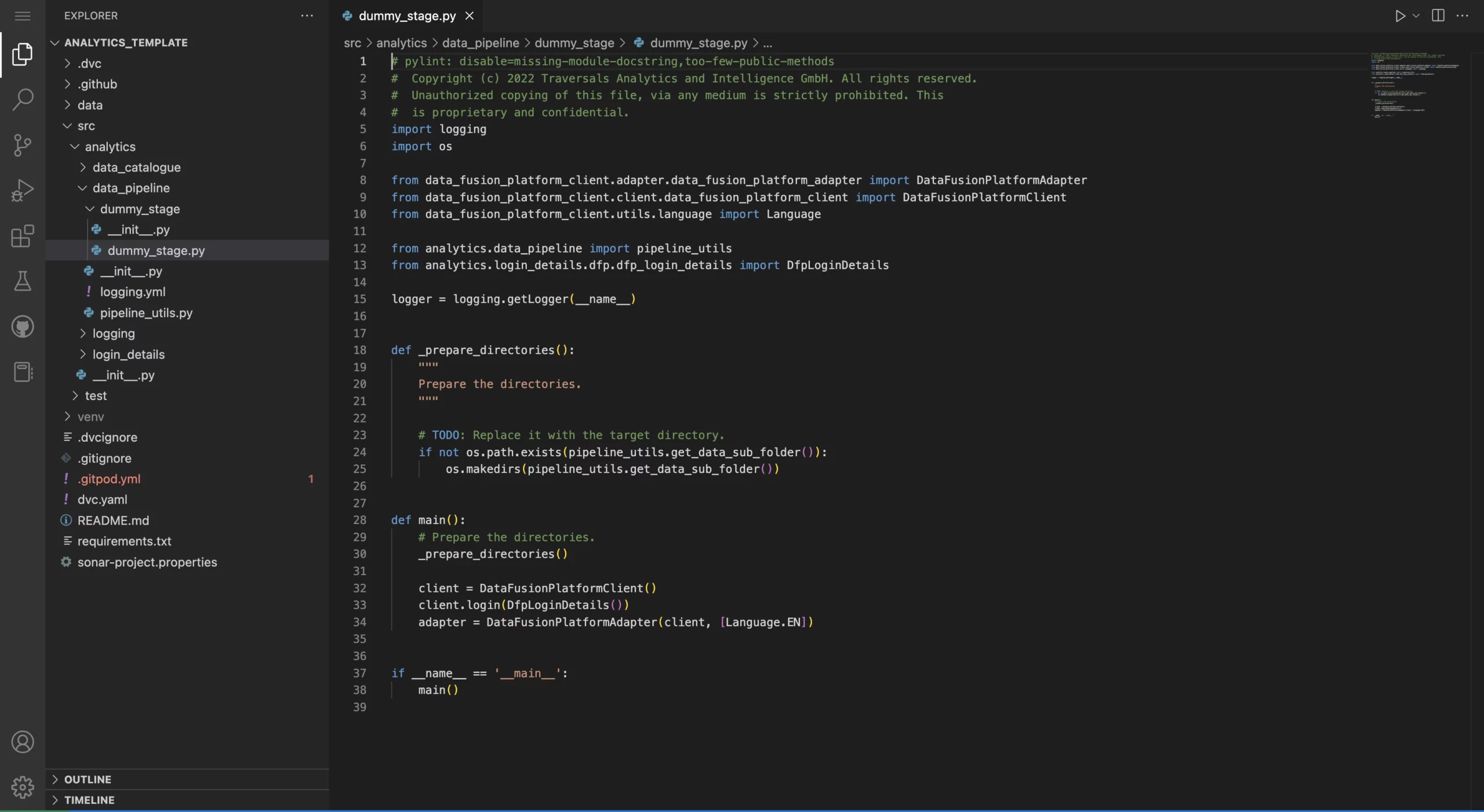 Fast, secure and always up to date. The [ADE] service is constantly being improved through customer feedback. New features are implemented in the shortest possible time thanks to the modern DevSecOps architecture and improve customer deployment.
Daily Intelligence Briefings
No feed found with the ID 1. Go to the All Feeds page and select an ID from an existing feed.