Company Risk Monitoring
Traversals Business
Company Risk Monitoring
Traversals has set up the Company Risk Monitoring [CRM] service to let businesses monitor global conflicts that create risks for their operations. Relevant data sources are queried at regular intervals, information is collected, machine-translated, selected, categorized and enriched with structured data. The processed information is offered as a live feed and also as a corpus of historical data without dedicated further analysis. Appropriate interfaces enable the integration of the information into customers' systems. The service can be accessed as SaaS hosted in the EU cloud with a web client or via the API.
In today's complex and interconnected global landscape, organizations face a multitude of risks that can impact their operations and reputation. Two examples of such risks are the ongoing conflict between Ukraine and Russia and the growing tensions between China and Taiwan. In this context, company risk monitoring becomes crucial to identify and mitigate potential risks and minimize their impact on the organization.
The conflict between Ukraine and Russia has led to political and economic instability in the region, with potential consequences for businesses operating there. The conflict has disrupted supply chains and transport routes, leading to production delays and increased costs for businesses.
Similarly, tensions between China and Taiwan pose a risk for businesses operating in the region or that rely on suppliers or customers in the area. The potential for military conflict, economic sanctions, or other forms of disruption can lead to significant business impact, including supply chain disruptions, lost revenues, and reputational damage.
By implementing company risk monitoring, organizations can identify and assess potential risks related to geopolitical events such as these conflicts. They can develop contingency plans to mitigate the impact of risks and prepare for potential disruptions, including diversifying their supply chains, developing alternative sources of raw materials, or engaging with stakeholders to manage their reputation.
Overall, company risk monitoring is a critical tool for organizations to manage and mitigate potential risks arising from geopolitical events such as the Ukraine war and the conflict between China and Taiwan. By proactively identifying and addressing these risks, organizations can protect their operations and reputation, and maintain their long-term sustainability and success.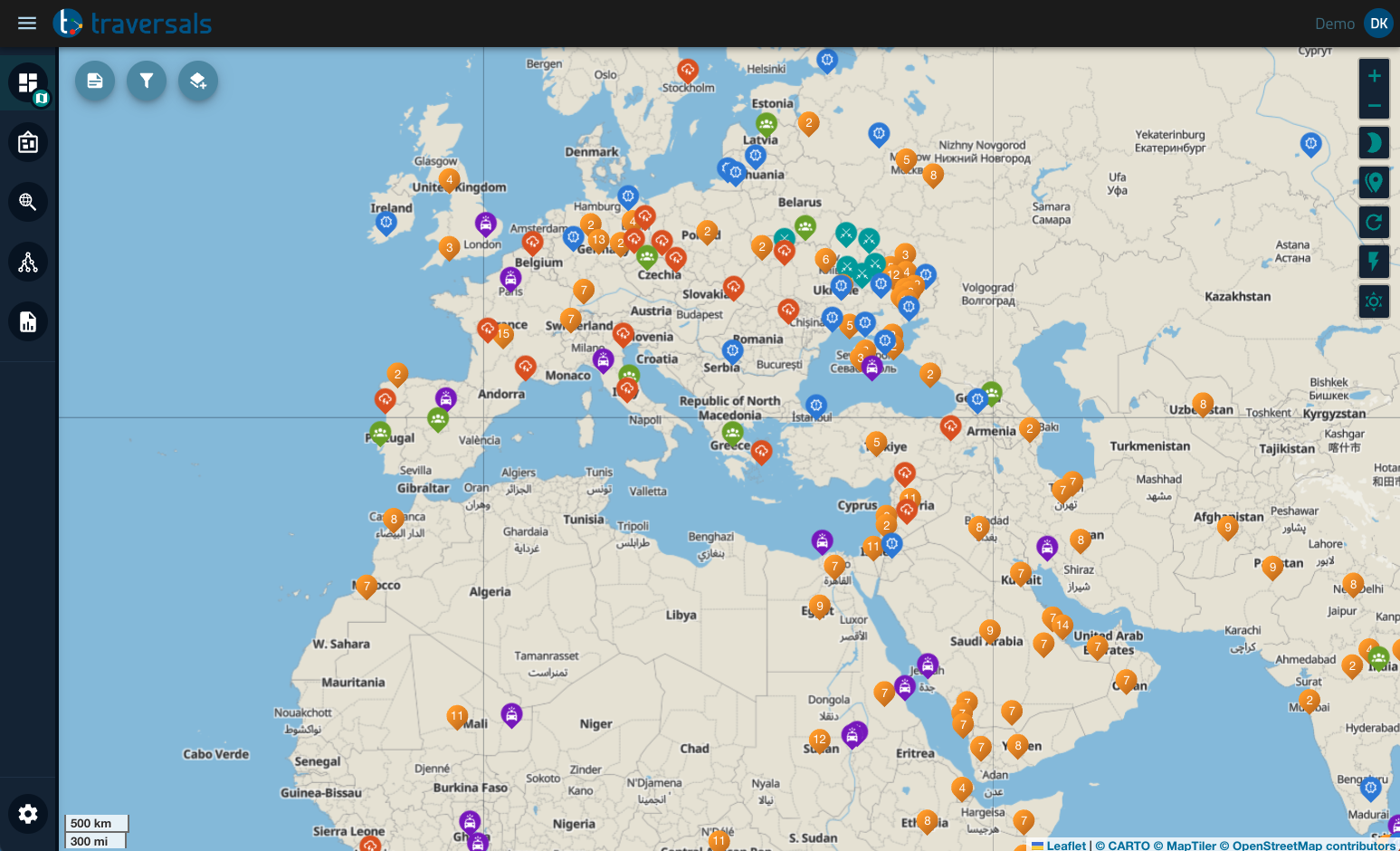 Fast, secure and always up to date. The [CRM] service is constantly being improved through customer feedback. New features are implemented in the shortest possible time thanks to the modern DevSecOps architecture and improve customer deployment.
Daily Intelligence Briefings
No feed found with the ID 1. Go to the All Feeds page and select an ID from an existing feed.